Hi! I'm Jen, a thirty
-ish
year old mother, wife, sister, teacher, daughter, and friend. I grew up in the Midwest and have chosen to live my adult life in sunny San Diego.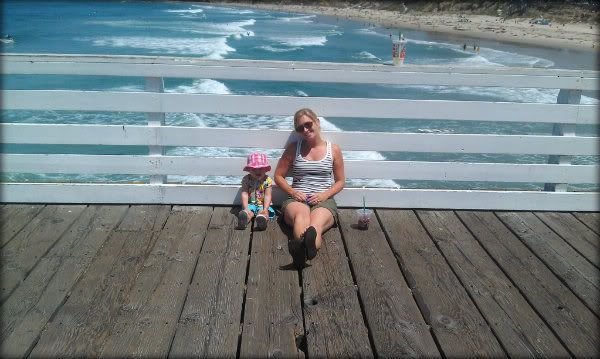 I started the blog
Leilaland
three months into my pregnancy with our daughter, as a way to update far-away family and friends. I didn't realize how much I enjoyed writing (and over-sharing on the internet) until I began. Now I use my blog as a way to remember our family's life and to share what I'm learning about motherhood.
Thanks for having me!
A lifetime of awkward
I never planned on
naming my child
a unique name, and we didn't. The name
Layla
was ranked in the top 50 baby names since 2009 and has steadily moved up on the popularity list.
The problem is, we decided to spell it differently.
L - e - i - l - a
.
As a teacher I wrote lots of names, lots of times. I had a student a few years back that spelled her name this way. I loved how easy and smooth it was to write
Leila
and how none of the letters fell below the line. (Who thinks of those things?!)
As a teacher, I should have realized, that I was subjecting my child to a lifetime of awkward moments with that unique spelling.
How could I forget the times my last name was mispronounced when I was growing up? It was embarrassing when everyone looked at me when I corrected the teacher for saying my name incorrectly. Even more embarrassing, was how the teachers pronounced it.
Poor Leila. At the beginning of each school year she'll be saying, "It's
Layla,"
when a teacher call her
Lee-la or Lie-la.
She'll be cursing me for causing
another
awkward moment
in her life. (There will be plenty, I'm sure.)
So now I have decided to make it my personal mission to get her name out there... pronounced correctly!
Go ahead, share my blog. Help me stop the awkward moment before it happens.
~~~~~~~~~~~~~~
Great post Jen! I now pronounce her name correctly after we had the E-V, LAY-la, discussion! Thanks so much for taking over, and y'all be sure to stop on by Jen's blog. It'll make you jealous YOU don't live in sunny San Diego. You stay classy!
Tweet